Day 7 - Friday the 13th!

Friday brought another busy and fun-filled day at The Magic Kingdom. If you have two days to spend at a single park, The Magic Kingdom is definitely the one that offers you the biggest variety of things to do. We had told Chase we would ride Mickey's train before we went to Disney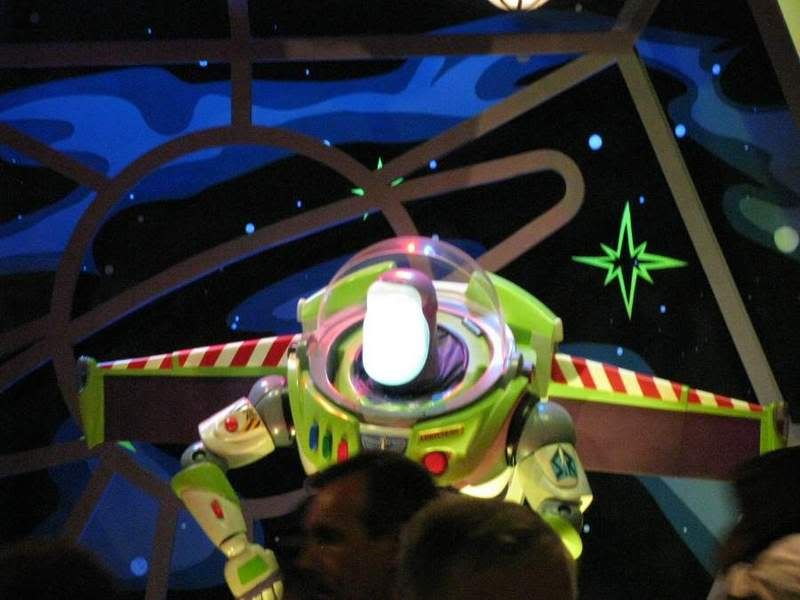 World and it just so happens to be located at the front of TMK. We took the train around to the back of Toon Town and then hopped off to see what we could get ourselves in to. Mads wasn't very impressed with the idea of riding The Barnstormer roller coaster, but Chase was raring to go. So while Mads and I checked out Minnie's house again, Chase and Jeff went on Chase's first roller coater ride! He LOVED it!!!!! I think he would have ridden it again and again, if given the chance. However, we had a few things we wanted to do and were quickly running out of time to do them.


Unfortunately Pirates of the Caribbean was closed and we found this out the month before we came to Disney. This was probably the biggest disappointment of our trip, but just gives us a reason to go back again! Even though the ride was closed, there were pirates in the park! Captain Hook and Mr. Smee were meeting and greeting and we just knew we had to get a picture with them. We also barely made it the cut-off and were able to snap a quick picture with Peter Pan and Wendy.

Duchess wanted to ride Splash Mountain, but neither Jeff or I are huge coaster fans (something about big drops... not thanks) so Uncle Will, Mads and her headed off. Turns out Mads wasn't quite tall enough, so while Jeff and Chase went to The Tiki Room (a must) and road Aladdin's flying carpet, I rode Splash Mountain with Duchess. We had a dinner date with Mickey and did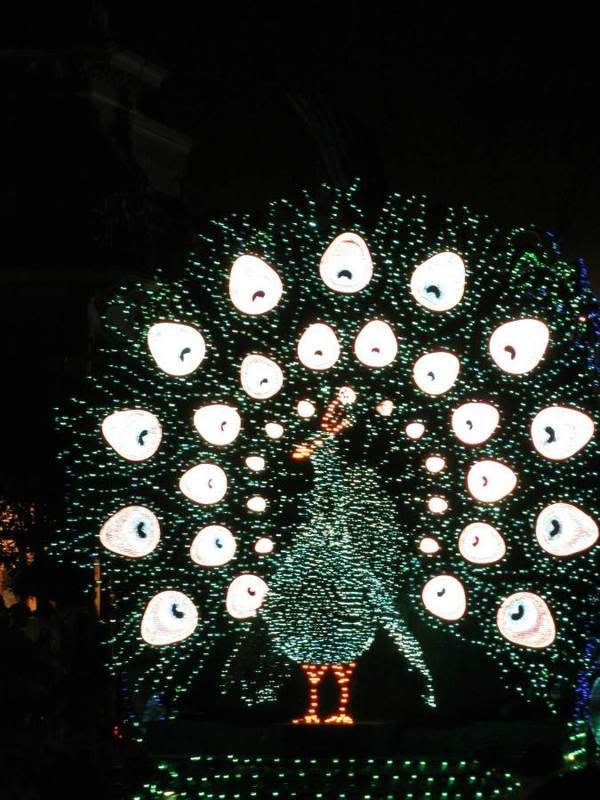 not want to be soaking wet so we chose to wear a ponchos on the ride. Turned out to be a very smart move because it's not called Splash Mountain for nothing!!!!

It was nearing dinner time so we made our way to the gates and took the Monorail over to Chef Mickey's (again... what can I say, it was good). This was our first ride on the Monorail for this trip and Chase was very eager to ride it. However, all the activity had finally caught up with him and the poor little guy missed the entire ride. Since TMK had extended hours that night, we dined w/Mickey and the gang and then headed back over to the park. This time Chase was not only awake for the Monorail ride, but we had perfect timing and got to see the fireworks during the ride.... beautiful!

We got to park just as the fireworks were ending and I swear we were like fish swimming upstream! Good Lord there were a LOT Of people there!!! We made our way through and headed off to the Buzz Lightyear ride. On the way we decided to stop at the new Monster's Inc. show... very cute! Then we rode Buzz and headed over the Chase's favorite: The Winnie the
Pooh ride. We also rode Peter Pan again and of course no visit would be complete without a ride on It's a Small World. Did I mention how nice the extended hours are for Disney guests???? Seriously, our longest wait was like 10 minutes!!! For our last ride we decided to hit The Haunted Mansion and was just as good as before. Besides, it was Friday the 13th after all!!! When Chase looked up at us with his big blue eyes and told us he couldn't walk anymore because his legs hurt, we knew it was time to go.

As we headed toward the gates it was a little sad because we knew this was the end of our park visits for our vacation. We had such a wonderful time it was hard to know it was almost over. The kids had done great and Chase never ceased to amaze me at how good he had been. As I watched him on this trip it was like living the magic through him. No words could truly describe it.

Day 8, Saturday the 14th

With the morning came a very busy day. We got up, packed as quickly as we could, and then did a
double check to make sure we weren't leaving anything behind. Apparently we didn't check good enough because my phone charger is still sitting in Florida! We grabbed a quick bite to eat and headed off to Downtown Disney to spend out last few hours before heading to the airport.

Downtown Disney has got a ton to see and do and if you had the time, I think it would be a great place to spend the day. We wanted to grab some frames, shirts, and some Mickey Ears so we went off in search of our prizes. While waiting on our Ears to be embroidered we took the kids to get their faces painted. They have such elaborate
face paintings for the girls, very impressive. They do lots of animals for the boys, but Chase chose the superhero one because it was red with a yellow lightning bolt... sound familiar? Yep, Lightning McQueen! Very cool indeed.

We made one last stop in The World of Disney store to grab some souvenirs and then it was time to leave our beloved Disney World. I think the kids were sad to leave, but were getting so tired that it really was time to head home. Just as we arrived at the airport Chase had a major meltdown. I had really hoped he'd sleep on the
plane, but no such luck. He fell asleep while we were eating dinner and then got woke up when we went through security... drats! Oh well. He did really well on the plane ride other than one minor meltdown and we made it back to Houston safe-and-sound! We got our vehicles, loaded the luggage, said our goodbyes and headed back home. Chase was so excited to go pick up Molly and I knew he had missed her terribly. The poor little guy was so tired he fell asleep on the way home and didn't even wake up with Molly jumped in the backseat with him. In fact, he didn't wake up until the next morning.


I know that Chase had a wonderful time and he still talks about it every day. We made him his own photo album and he picked out his own frame at Disney that resides on his dresser with a picture of him, Mickey, and Minnie. He tells me every day that he wants to go back and all the things he wants to do when we go again. We will go again. When people heard we were going to Disney they always said one of two things: 1) Don't you think you should wait until he's a little older to go or 2) You are going to have so much fun with him, he is at a magical age. Well, we've gone now and I can tell you which one was right. #2 We had so much fun and he truly was at a
magical age.

Like they say, Disney is the place where dreams come true!