All I can say was it was a HUGE success. OK, I can say more than that and you know I will, but that is a pretty darn exciting thing for me to be able to say. Friday night I made 18 individual Mickey Mouse cakes. They turned out adorable and were well worth the 7 1/2 hours (yes, you read that right) that it took me to make them. I would do it again in a heartbeat for the smiles that they produced... probably. I started the big cake and Duchess arrived in time to finish it for me. I think it was pretty darn adorable too, but I'm biased since it was for my Doodlebug after all and I know that. You can tell me what you think.


We arrived at the zoo, got set up, and the party was in full swing. The zoo was well worth what we spent to have the party there, only too bad that 10 people either no-showed (nice when family does that) or cancelled last minute. But hey, what's $70 in tickets that can't be refunded and were only good for that day. OK, I see myself heading down a really nasty path, so I'm going to move away from that subject and back to the good stuff.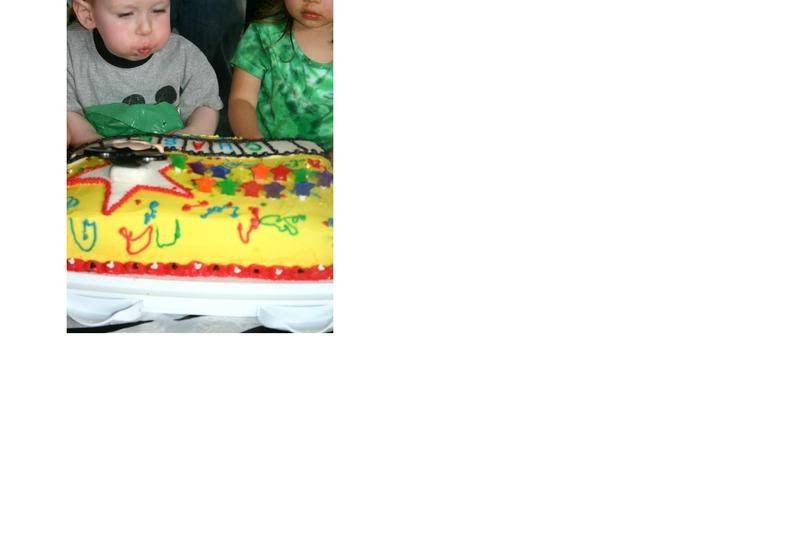 The weather was perfect, the kids had a great time, and Chase had the most wonderful day. He loved every minute of it and has asked to do it again several times. His smiles were worth a thousand words and you could tell that he was having the time of his life. Nothing fills my heart w/joy like his belly laugh and smiles when he is that happy. He went full speed and was so tired that he actually slept until 10:20 this morning! I guess he really did wear himself out with all the fun!




We did visit the zoo after the party and came across the funniest thing. There is a cougar exhibit and by it there is a plate that tells about it. Under diet it lists: small mammals, large mammals, etc. Next to that someone had drawn in a stick figure person. I got a picture, but will have to upload it. Now that is my kind of humor. "People.... it's what's for dinner."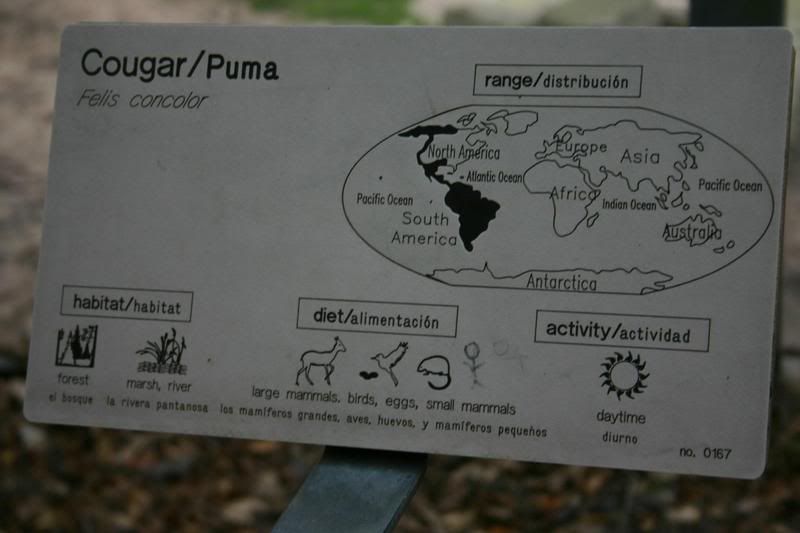 Boy, hard to believe that on March 7th, my baby will actually be THREE!